Newsletters
In a bid to become paperless, all newsletters will be sent out via email. If you are not receiving them fortnightly via email you can download them from our website or inform the office who will check that we have your correct email address.
Use the links below to be directed to the right page:
In other news...
We are in the Wiltshire Council Magazine this month!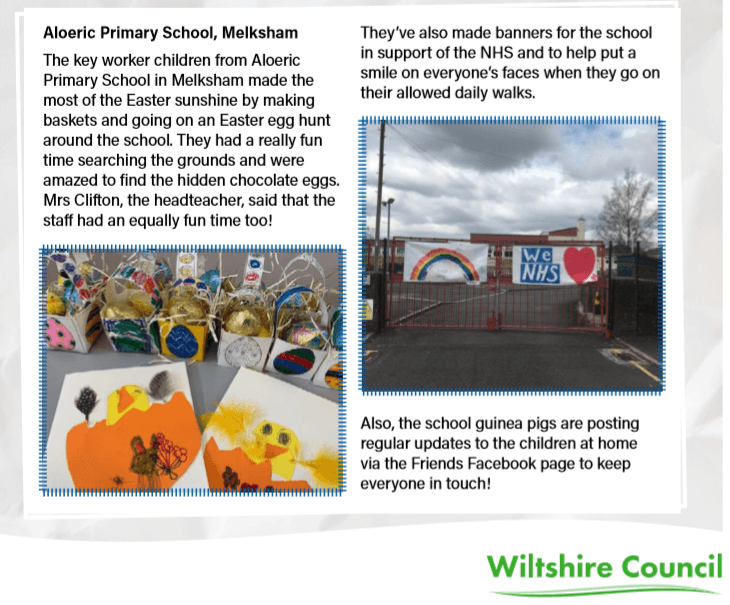 Download the Wiltshire Council's children's magazine here:
Newsletter Primary issue 1- featuring our school
Newsletter Primary issue 3 - featuring one of our FS2 children!
Newsletter Primary issue 4 - featuring a school mention
Newsletter Primary issue 5- featuring Georgie from Aloeric!
Stop the Press!! The Bath and Wiltshire Parent Magazine Front page and 2 page spread!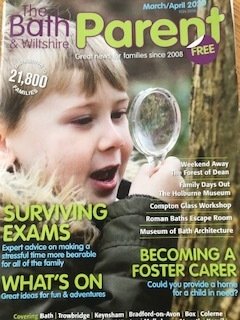 Grand new opening of our library on World Book Day by Melksham Town Mayor and Author Joffre White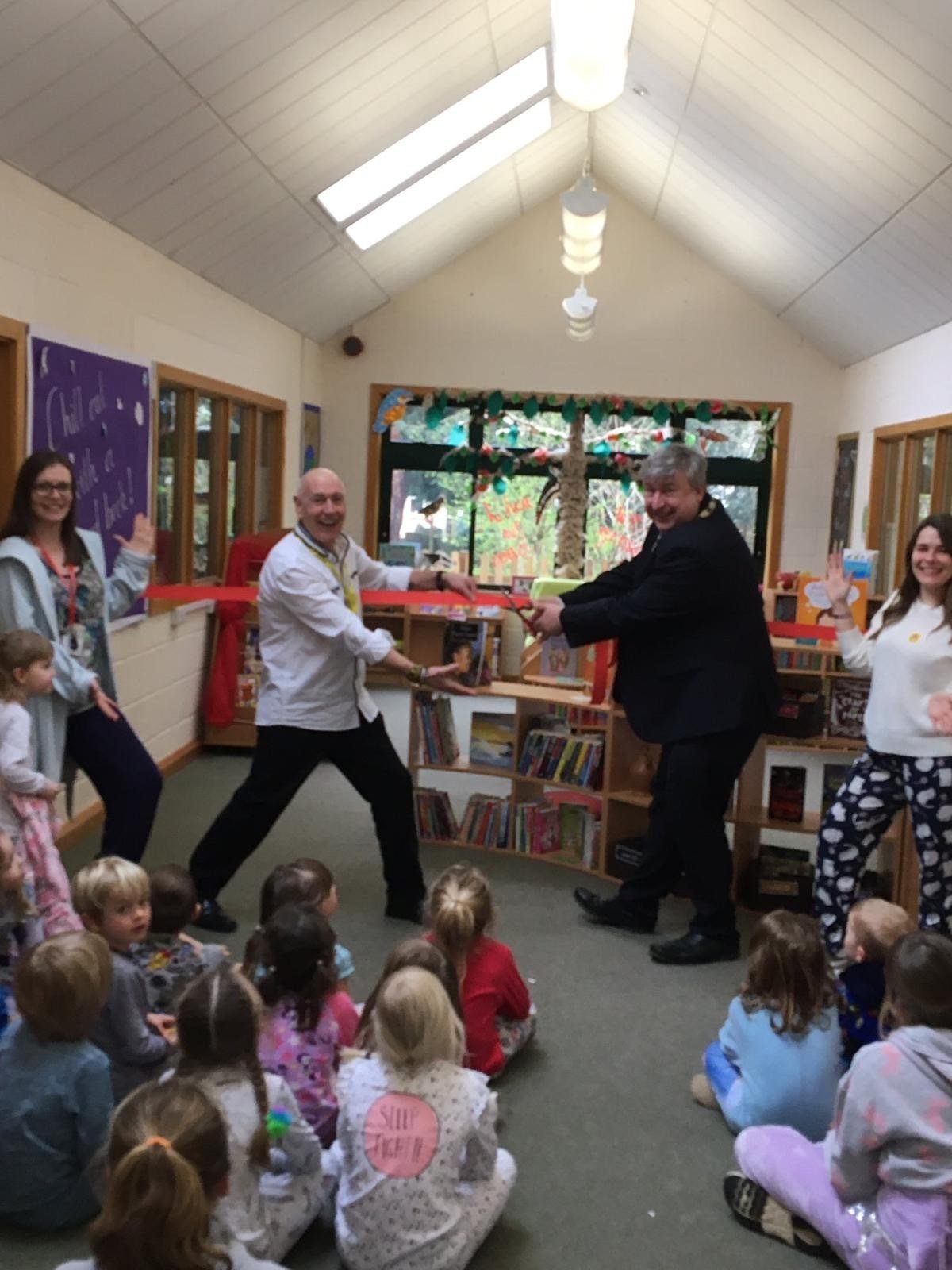 Thank you for supporting the 2019 Christmas Box Appeal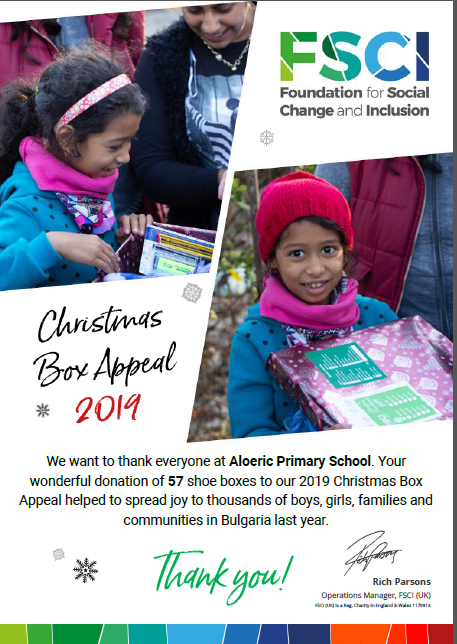 Aloeric was delighted to support the FSCI Christmas Box Appeal last term. Thank you to all those families who made the commitment of time and money to contribute a box. Thousands of children and families in institutions, kindergartens and schools in poor rural and urban areas, senior citizens homes, Roma communities, protected homes and refugee centres throughout Bulgaria received Christmas presents as a result of the generosity of those taking part in the appeal last year, with a total 9,985 boxes distributed, of which Aloeric contributed an amazing 57!
Teodora Koleva, Director of FSCI Bulgaria, is in no doubt about the importance of the project. "With the Christmas boxes, we show people who live on the periphery of society, often forgotten and overlooked, that we think of them and believe in them. At Christmas it is important to be good – with our loved ones and acquaintances, and even with people we do not know, with people who need support".
In the UK hundreds of people gave their time to help sort and pack the boxes. Rich Parsons, the project leader, was amazed by the number of people who gave their time. "Our volunteers are amazing; we simply couldn't have delivered a successful appeal without them. We're so thankful to everyone who donated a box or gave their time to help out. We've had a fantastic response again from our supporters and their efforts have made a lot of children and families very happy."
Thank you again for helping Aloeric to be part of this – your donations brought joy to those who didn't have much to celebrate at all last Christmas time.
You can see Christmas boxes being distributed here or go to YouTube and search "FSCI (UK) Christmas 2019".