Mini Police- new for 2020
Twenty children from Year 5 and 6 will be working closely with Wiltshire Police and create a Mini Police cadet force in school. They will work together in learing about how to keep safe in and around the community and how to be a fantastic citizen in and out of the school. On February 14th the squad were sworn in and made a pledge infront of their families and friends that they would uphold the values of the Mini Police and try their very best at all times. Keep an eye on this space to see how the Mini police develops.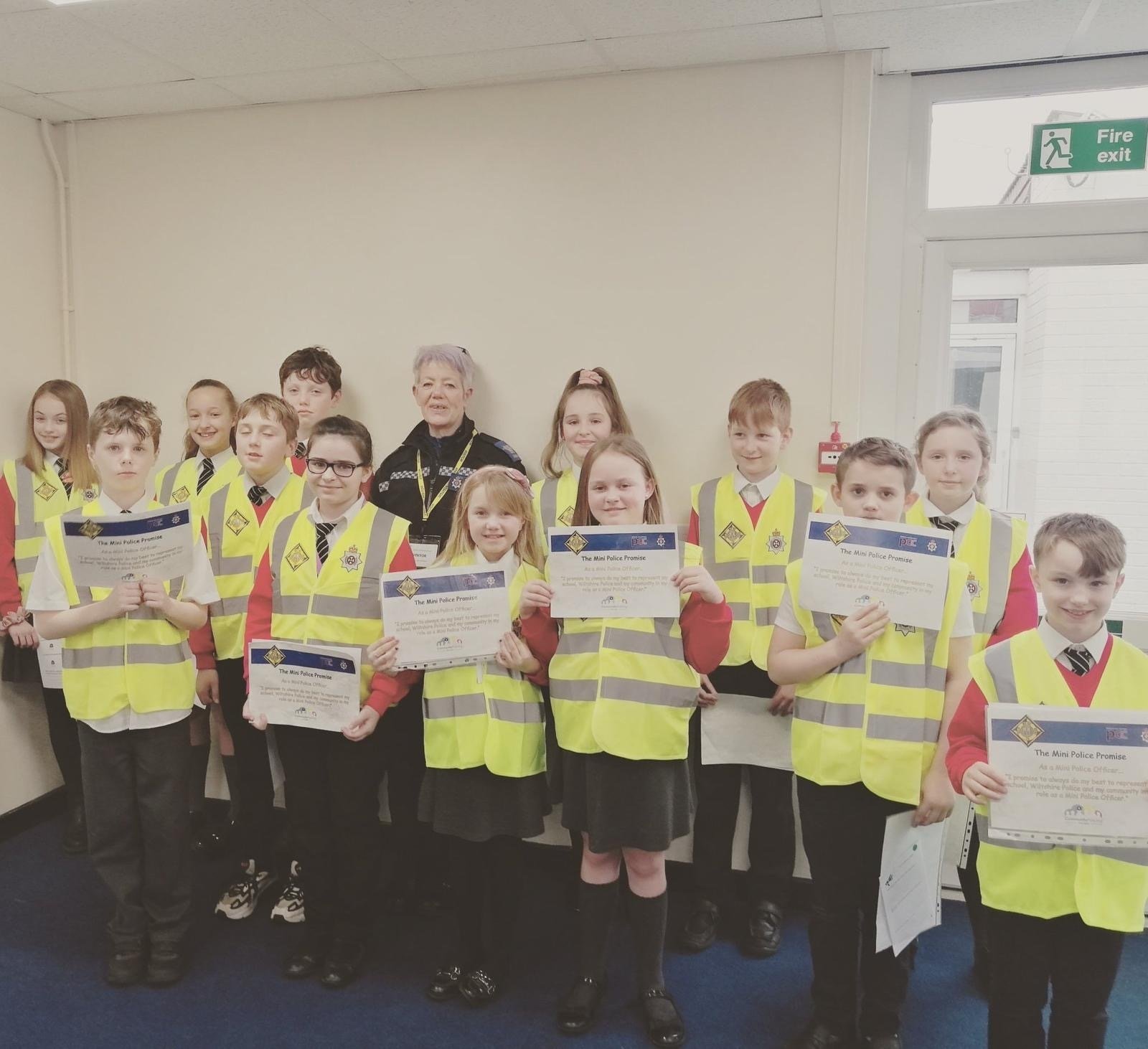 Junior Good Citizen briefing for parents.doc 2020
Junior Good Citizens with Wiltshire Police

The Junior Good Citizen, (JGC) scheme is a multi-agency initiative aimed at giving children the opportunity to learn a variety of skills to help them deal with a wide range of emergency and non-emergency situations.
Working with partner agencies, the aim of the scheme is to increase the children's individual personal safety and knowledge, to help others across their communities.
JGC encourages children to think through the problems they are confronted with and to resolve them successfully, both individually and as a team.
Children become a Junior Good Citizen as they learn how to help keep themselves safe and to pass on their new safety skills to friends and family.
Information for parents
Unfortunately due to Coronavirus, this year's Junior Good Citizen has been cancelled, however we don't want any children to miss the opportunity to learn these important skills so the JGC Partnership have come together with some useful links and tips to help children stay safe and be a Good Citizen.