Support for Mental Health and Wellbeing
A meditation app to help you practice
meditation and mindfulness.

Learn to relax, manage your worries and
improve your wellbeing with Chill Panda.

Aimed at 8-12 year olds, Positive Penguins app
is a resilience-building app for all children.

An App for daily meditation and
mindfulness for all ages.

The Childline App to get advice and
support on loads of topics.

Designed to help you understand
and manage anxiety.
Shout (in partnership with Place2Be)
Text CONNECT to 85258
For: anyone in the UK
Available: free, 24 hours a day
More info: giveusashout.org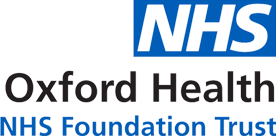 CAMHS
We have launched a new mental health helpline for children and young people in Bath, North East Somerset, Swindon and Wiltshire during COVID-19.
If you are already open to CAMHS, please contact your local base as usual, using the contact numbers in the contact us section.
If you are not open to CAMHS and have a concern about a child or young person's mental health, please phone 01865 903 777 between 9am and 5pm on weekdays.
For urgent issues out of hours (which do not require a 999 emergency response) please phone 01865 901 000.
Childline
Call 0800 1111
Chat online (set up an account first)
Send an email (set up an account first)
For: children and young people in the UK
Available: free, 24 hours a day
More info: childline.org.uk
Support for under-18s
If you're worried about something, talk to an adult that you trust as soon as possible.

This could be:
Someone in your family, like your mum, dad or carer

Someone at school, like a teacher or Place2Be (if you have it in your school)

Your doctor.
Find other places where you can get help and advice


I'm worried about my child or young person
If their life is in immediate danger, call 999.
If not, we recommend talking to someone who can help you understand what they might be going through and refer you to support in your area.
This could be:
Your doctor

The Young Minds Parents Helpline, which you can call for free on 0808 802 5544 (9.30am-4pm, Monday-Friday, UK).
Support for teachers
Education Support Partnership Helpline
Call 08000 562 561
Text 07909 341229
For: Teachers/educators
Available: free, 24 hours a day
More info: educationsupport.org.uk