Attendance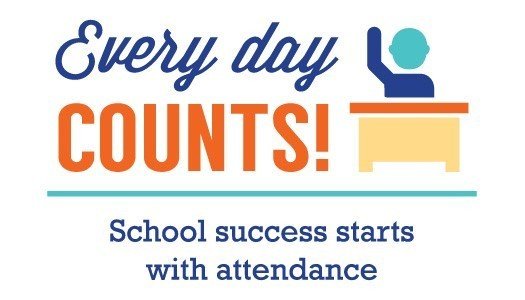 Good attendance is vital in securing great progress in learning and supporting your child in developing a strong and secure friendship group in school. At Aloeric we set our target at 96% attendance and expect our children to attend promptly and regularly every day.
Unfortunately requests for holidays term time will not be authorised and attendance will be monitored across the school. Should the school become concerned that attendance is dropping, parents will be contacted. In some circumstances the Educational Welfare Officer will be contacted to work with the parents and school to develop good attendance habits. Unfortunately regular missed sessions may lead to a fine.
Lateness
The school offers a Breakfast Club from 8.00am and Wake and Shake club from 8.30am to encourage children to arrive on time each morning. Classroom doors open at 8.45 am and registration will take place at 8.55am. If children arrive after registration this will be marked as late and if it is later than 9.15 it will be marked as a whole session missed. These missed sessions can quickly add up and cause attendance rates to slip rapidly so remember be on time- 5 to 9.
Help for families
If you are struggling to get your child into school do phone the office and speak with our Welfare Officer (Mrs D), Mrs Clifton (Head of School) , Mrs Goodyear (Senco) or Mrs Cooper (Deputy).
Please find attached an attendance leaflet for further information
Attendance_Leaflet for Parents Aloeric Feb 20.pdf