Welcome to our brand new magazine written by the children of Aloeric for the children of Aloeric. Each edition will be filled with jokes, quizzes, book reviews and more. This first edition has been created by teachers but in future it is over to you! We'd like your contributions to keep the magazine going. Send you photos, book reviews, jokes and quizzes to editor@aloeric.wilts.sch.uk
Make sure you have permission from your parents first for everything you send in.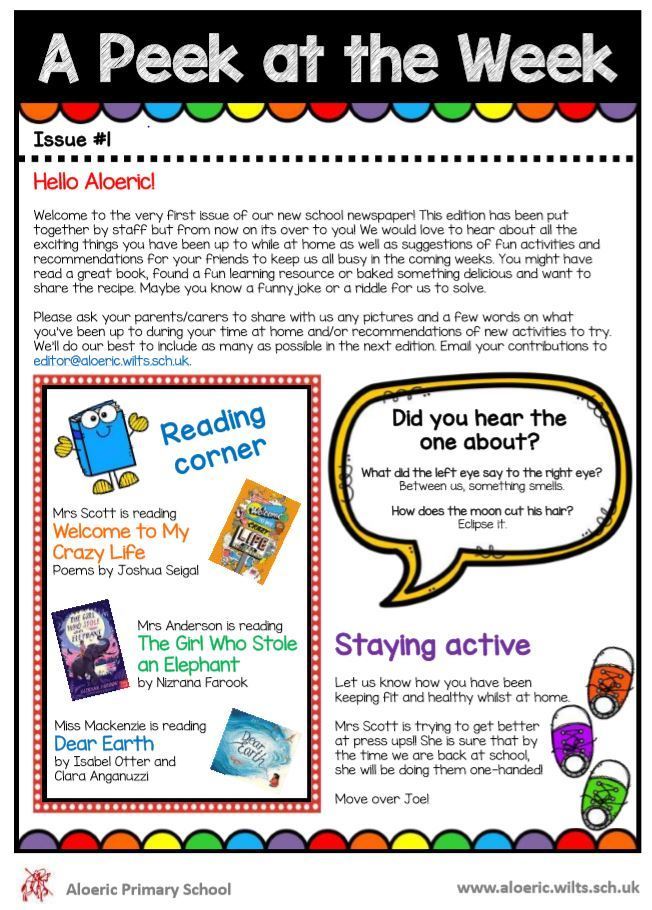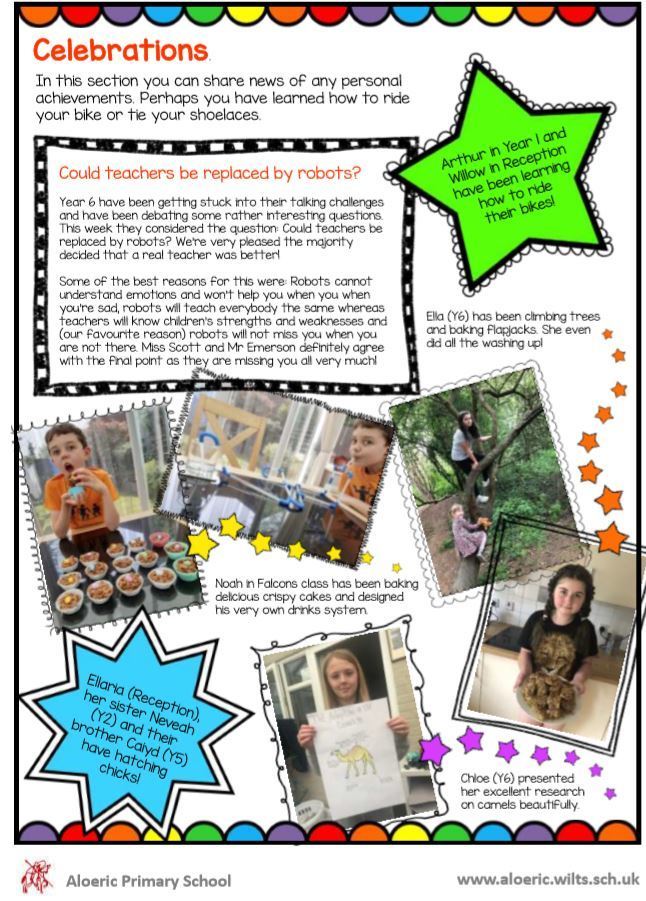 Download your copy here!
2019-2020
Aloeric Magazine - Issue 3 Issue 3 answers
2020-2021
2021-2022
Aloeric Magazine Issue 1 21-22